Whether you're out of work or employed, the ITQ is your chance to learn new computer skills and gain a valuable qualification at the same time. Having an IT qualification could be the perfect way to improve your job prospects or just to help you feel more comfortable using a computer in your spare time.
With the ITQ you could cover everything from word processing, spreadsheets, email and the internet to wider issues such as computer security and maintenance.
And if you already have some IT knowledge, then don't worry. We'll take into account all of your existing IT skills and any other recognised qualifications you may already have so that you don't have to go over topics you already understand.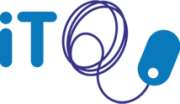 The benefits of the ITQ qualification
ITQ lets you show your current employer – or any future employer – that you have reached a recognised, national standard in IT.
ITQ is a great way to make sure your IT skills are up to date with recent steps forward in IT.
ITQ will help you to improve your IT skills and use IT more effectively in your home or workplace.
ITQ lets you fill any gaps you may have in your IT skills quickly and easily.
ITQ is flexible. We'll work out, with you, any skills which you need to develop and then shape your qualification to meet your individual needs.
Any experience and previous IT qualifications you have, may count towards an ITQ which would mean you could get the qualification much quicker than if you were starting from scratch.
The course is accredited via The British Computer Society

How much does it cost to take the ITQ qualification?
Depending on your circumstances, there may be funding available to cover the cost of your learning. If you'd like to check if you could be eligible for funding, then fill out the contact form by clicking here
Registering to take the ITQ couldn't be easier. If you visit your our centre, our friendly staff will be able to tell you anything you need to know and help you to get started. To find us click here
Join the
thousands of learners

who have been trained by Enterkey
Become Part of Enterkey Training to Further Your Career.