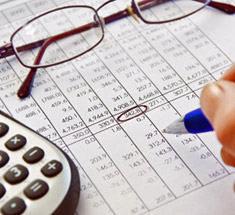 Lots of people missed out on getting maths and English qualifications at school, but having proof that you have these skills is important if you're looking for job.
Having Maths and English functional skills can also help you to keep on top of your household budget, work out what 30% off in a sale means, or improve your reading, writing, and spelling.
Our maths and English courses can help you to improve your skills and they lead towards the following nationally recognised qualifications:
Functional skills in English
Functional skills in Maths
To work towards one of these maths or English qualifications, you can;
Enrol at Enterkey Training
You can get your maths or English qualifications by enrolling at our centre. We'll give you help and support from our friendly staff and access to a computer.

Functional skills in Maths and English can lead to a qualification. The first step is to look at your goals, and alongside friendly staff at our local centre, decide which course is best for you.
To gain a qualification you will need to complete an assessment, but this doesn't necessarily mean a written exam – it could be an online test taken using a computer or even a practical work-based project.
Our courses now include features to help you practise and prepare for assessments, so you can build your confidence before you take the test. Staff are also available to help you throughout your course, so they can support you in any areas you struggle with.